Position:

CEO
Company:
Merlin Properties Socimi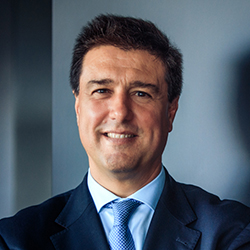 Mr. Clemente has over 20 years' experience as a real estate professional. He has worked at Garrigues, Bankers Trust REIB and Deutsche Bank Group, as Managing Director.
Mr. Clemente holds superior degrees in Law and in Economics & Business Administration, with a specialisation in Finance, from ICADE (E-3) and is a member of the Spanish Council of the Urban Land Institute (ULI).