Position:

Global Investment Research
Company:
Goldman Sachs International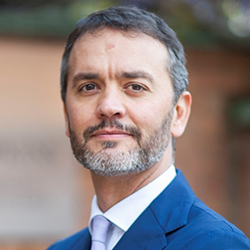 Filippo Taddei is Senior Economist for Southern Europe within the European Team in Global Investment Research at Goldman Sachs. Until 2020, he was Assoc. Professor of International Economics at the Johns Hopkins School From 2013 to 2017 he has been the Economic and Labor Affairs Spokesperson of the Italian Prime Minister. He was one of the main designers of the Italian labor market reform – the Jobs Act, and contributed to the design of fiscal policy and banks reforms.
Ph. D. & Laurea in Economics. Taddei has been awarded the Lamfalussy Fellowship and the Young Economist Award by the European Economic Association.